Warrior Camp – Squamish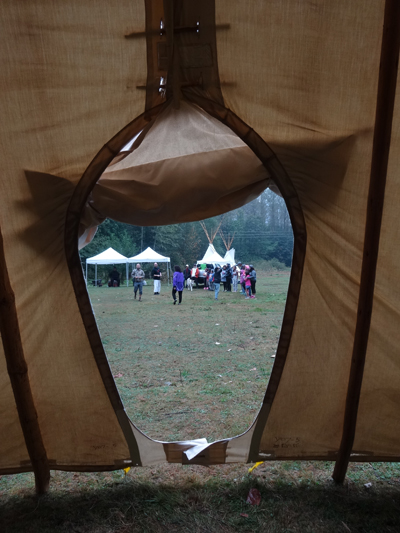 How do you challenge children and youth to learn what it takes to reach a dream? How can you teach them that they are never alone–that they have an entire community surrounding them? To start, you host a 3-day camp that offers not only activities based on their culture, but provides them with tools that will help empower them.
The Squamish Budo Society hosted just such a camp on August 30th at Diamond Head Outfitters in the Squamish Valley. Not only did the kids participate in horsemanship, archery, traditional drum making, storytelling, singing, traditional dancing, and even creating a traditional teepee village, they were taught skills in karate and learned anti-bullying and self-empowerment techniques through Fit4Defense.
Many special guests and community heroes attended  to share warrior principles that have contributed to their success.