"Positive Changes Happening Right Before My Eyes!"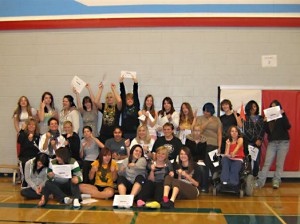 I was recently piloting the Fit4Defense Program at a middle school with a class of 24 students. One student in particular really stood out for me. She came across as the 'tough girl' who did not like to be told what to do. At the beginning of the classes you could see her go through the motions with a look on her face of either distain or disinterest. I found her challenging me on what I was teaching, disagreeing and being quite rude with her comments. Seeing past her hard shell I continually encouraged her and drew on her strengths, she definitely had some amazing talent! By the end of the program she transformed to having this softness as well as a confidence in herself and didn't come across as the 'tough girl' anymore. What an awesome transition to see in such a short period of time!
About three months after the classes ended I ran into her at the grocery store. She came right up to me and said, "hello!" Her demeanor was friendly and calm and as she spoke about how she enjoyed the classes so much that she started kickboxing, wow! What a great example of the positive effects of Fit4Defense, she was motivated to find a sport where she could release some of her pent up energy, feel confident within and challenge herself to grow. Her success was my success in seeing these positive changes happen right before my eyes!